Minnesotans can see right through Jeff Johnson's new ad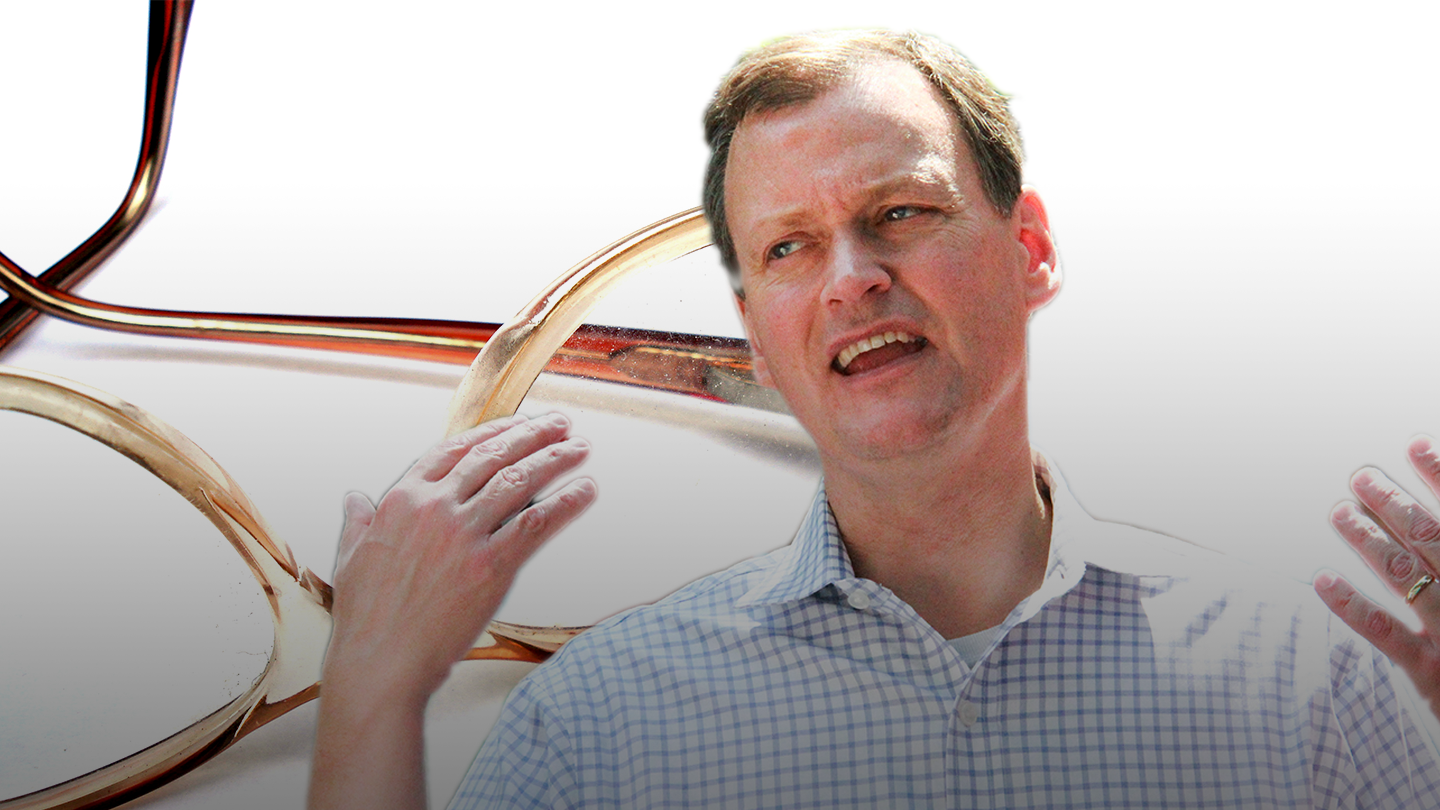 Jeff Johnson's new ad tries to compare and contrast his and Tim Walz's visions for Minnesota using the metaphor of prescription glasses. Pretty ironic, considering Jeff Johnson would do away with mandated coverage guaranteed by the ACA, which includes pediatric vision care. That's right, Jeff Johnson's "vision" for Minnesota could mean letting insurance companies refuse to cover kids' eye exams.
Not only that, but under Jeff Johnson's healthcare plan, people with pre-existing conditions would be put back into high-risk pools, meaning insurance companies could charge skyrocketing costs or deny coverage. According to the Star Tribune, when Minnesota had a high-risk pool before the Affordable Care Act (ACA), "customers paid higher-than-usual premiums and had deductibles of as much as $10,000 per person."
In a fact check of ABM's first ad against Johnson, Kare 11 verified that he "wants to change the system in ways that would make healthcare more expensive for some Minnesotans."
So who would see the benefits of Jeff Johnson's health plan? Big insurance company CEOs.
Johnson believes that CEOs are being "taxed to death" and supports $2 billion in tax giveaways for big businesses and property owners that don't even live in the state. As reported by the Star Tribune, Johnson's plans to give tax breaks to the wealthiest and corporations would result in cuts to programs for the elderly and people with disabilities, and hundreds of millions in reduced funding to Minnesota schools. Jeff Johnson's tax giveaways for the very wealthy would come on the backs of hardworking Minnesotans and their families.
Jeff Johnson's ad uses scare tactics to distract from his disastrous plan for our state. Luckily, Minnesotans can see right through it with 20/20 vision.