Jeff Johnson's healthcare plan: lying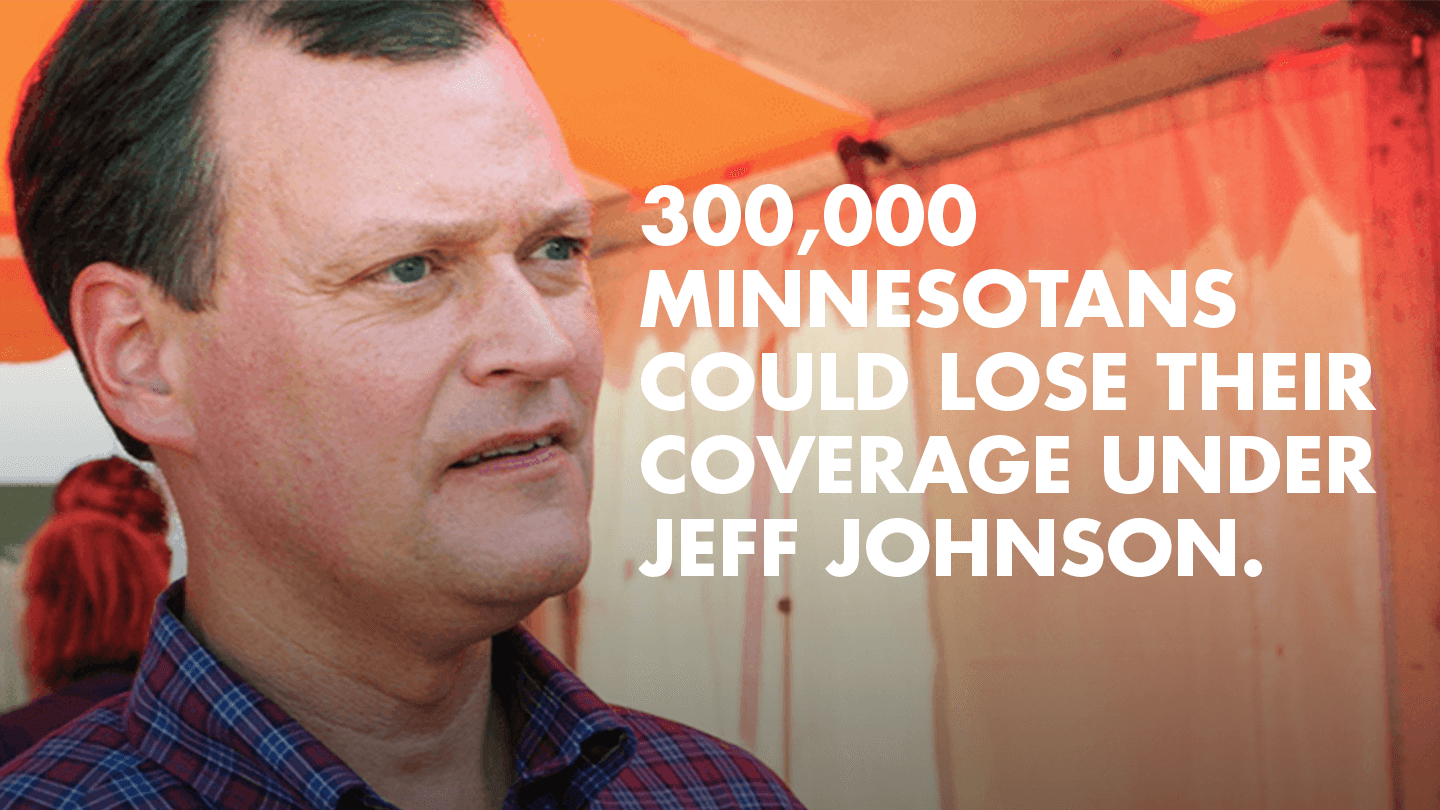 At last night's WCCO Greater Minnesota gubernatorial debate, Jeff Johnson had a pretty bold strategy for promoting his disastrous healthcare plan: lying.
He says people with pre-existing conditions will be guaranteed coverage, but healthcare experts agree, that's not true.
He says Minnesota's old high-risk pool worked, but it didn't.  
Let's unpack why his plan would be a disaster for Minnesotans.
Jeff Johnson wants to bring back Minnesota's old high-risk insurance pool, which is neither guaranteed nor affordable. In the days when Minnesota had a high-risk pool, private insurance companies could deny coverage for conditions like asthma, diabetes, or even migraines.
People who were denied private insurance coverage because of pre-existing conditions were placed into the high-risk pool, where they were forced to pay up to $10,000 in deductibles per person or more and were often subject to long waits to get the coverage they needed.
Healthcare experts agree that Jeff Johnson's plan would put affordable coverage in jeopardy for hundreds of thousands of Minnesotans, including cancer survivors and expectant mothers.
So who does Jeff Johnson's plan benefit? Wealthy insurance company CEOs who could charge us more for healthcare while they rake in the profits.You can help us fight back against Jeff Johnson's dishonest tactics and harmful healthcare plan. Check if you're registered to vote and make sure your friends and family have a plan for filling out their ballots by November 6. Together, we'll stop Jeff Johnson from hurting Minnesota families.