Stop Jeff Johnson's attacks on Planned Parenthood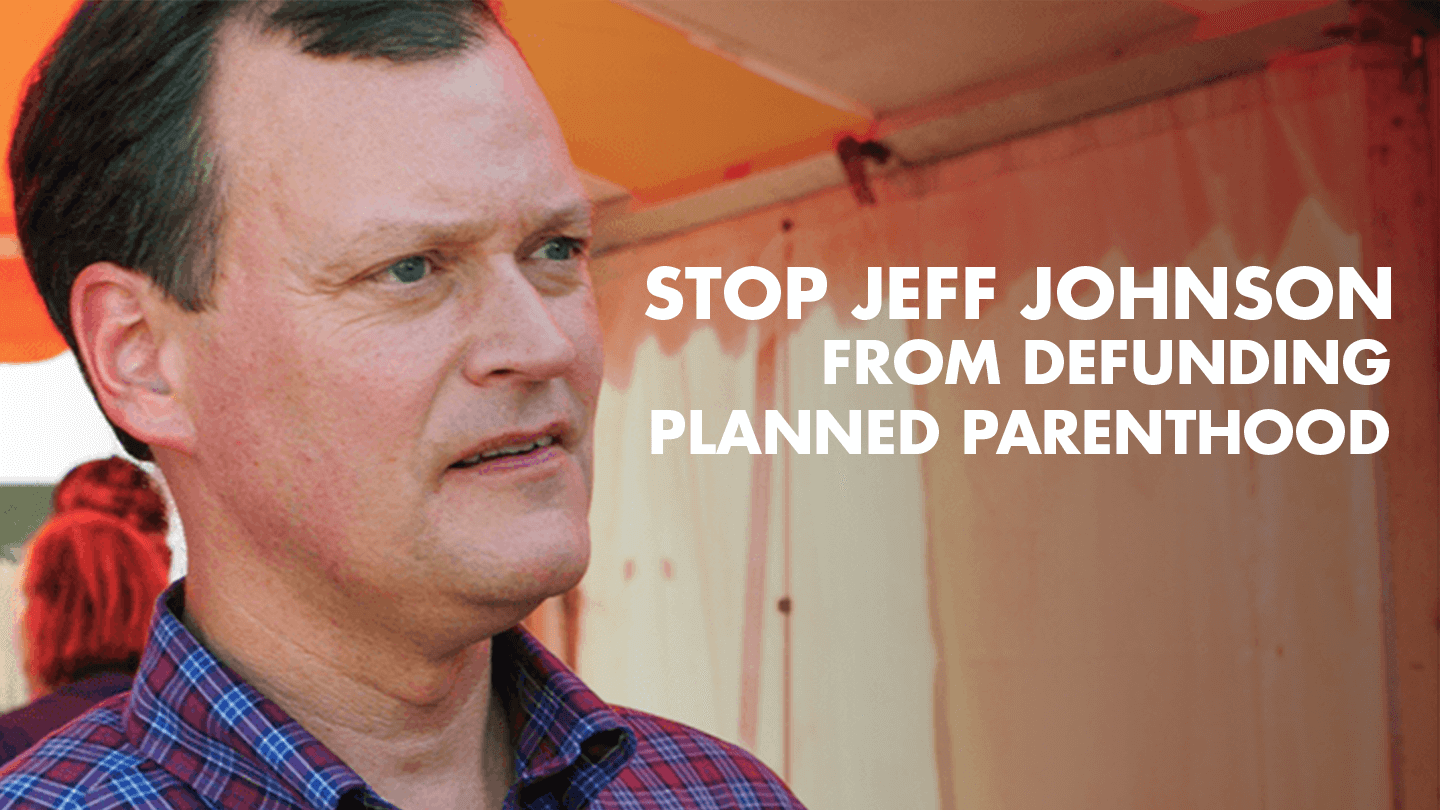 Jeff Johnson sure does love making health care harder for Minnesotans to access. Not only could his disastrous health care plan allow insurance companies to deny coverage or charge more for people with pre-existing conditions, but now he's pledging to defund a crucial health resource for many Minnesotans: Planned Parenthood.
Planned Parenthood provides cancer screenings, prenatal care, check-ups, and other essential services that Minnesotans rely on to stay healthy. Unfortunately, Planned Parenthood is unpopular with Johnson's far-right base, and he's more concerned with political posturing than letting Minnesotans access the affordable care they need.
If Jeff Johnson signs a bill defunding Planned Parenthood, the entire state would be affected. With 18 clinics across the state, Planned Parenthood provides much-needed care in many medically underserved areas.
And this isn't Jeff Johnson's first extreme far-right promise. He has also said that he would sign some of the most restrictive anti-choice legislation in the country.
We can't let that happen. Luckily, we can fight back. Make sure your friends and family are ready to vote by November 6 and together we'll work to protect Planned Parenthood.